Reviews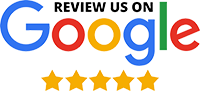 My wife and I are very pleased with our new garage doors. We have been dealing with your company for many years with maintenance of our old doors. You have always been prompt and very professional. Your installer did a great job. I have worked as an industrial engineer and have observed many workers over the years. I was greatly impressed with your installer. So organized and methodical. It was poetry in motion. We will certainly recommend Reynolds to our friends and neighbors.

—Charles D.
The service from Reynolds Overhead Doors was exceptional. They worked with my schedule and came out quickly, they replaced the part I needed and stuck with the quote, they were friendly, and the repairman fixed a few other things without adding an extra charge! I also received a discount because I work for Oldham County Board of Education. I highly recommend this company!

—Kim C.
Best customer service ever!!! Very reasonably priced and fast service.

—Terri C.
Great price, great product, great install. Would certainly recommend them.

— Nathan K.
I cannot say enough good things about my experience with Reynolds Overhead Doors! I am building a new house and contacted 3 companies for quotes. Reynolds was the only one that responded and did so within 1 day. They have a great selection of door styles and colors and were extremely helpful in guiding me to make the best decision for our home. We bought 3 garage doors and 3 openers and they look and work just great. I feel that I got a great value for the money - great doors/openers, professional installation and very prompt service. I will enthusiastically recommend Bobby Reynolds and Reynolds Overhead Door to anyone that is in the market for a new overhead door.

— Chris B.
Great customer service and very friendly. When I called, the person who answered knew what she was talking about, understood my problem, and was able to tell me what to expect. The technician (Bob) fixed my issue and taught me how to maintain it so I will be less likely to have issues in the future. I would absolutely use them again, but I have a feeling I won't need to!

— Doug D.
We are Angie's List Certified and received the Super Service Award in 2018!
Outstanding service. The lady on the phone was knowledgeable and after just a few questions figured out my problem. She quoted me a price and provided a time that worked with my schedule. The technician was prompt and courteous and everything went just as I was told it would. They are my go-to garage door company!

—Kimberly S.
You came highly recommended by our neighbors when we were looking to upgrade our garage doors during an exterior remodel. We worked with numerous contractors throughout the process and the honesty and professionalism of Reynolds Overhead Doors was second to none! Thank you for a great experience and job well done!

—Diane R.
Worked with our schedule, were prompt and reasonably priced. Did a great job. Will use them again.

— Barbara M.
Thank you very much for a great job on very short notice. Bob was great! Will definitely use again, if needed, and will spread the word with neighbors.

— Sue W.
Just had my garage door fixed this morning. It was a great experience and very professional. The tech that showed up was great, he knew exactly what he was doing and got the job done. I would recommend this company and tech to anyone. Thank you very much.

— Matt D.
Outstanding service and product. I would recommend this place for all overhead door solutions. Bob was the best. Affordable too.

— Mike P.
Bob Reynolds is the best overhead door expert in Kentuckiana. Professional and fast service. Honest man you can trust!

— Joy H.
My garage door had a broken spring. I have a very heavy door around 600 lbs. Bob from Reynolds came out yesterday and said they would probably have to order my spring as my size was not in stock. To my surprise today they called and had got a spring for my door. Bob provided outstanding service. If you ever want to get your garage fixed I would highly recommend them to anybody. Thank you for such a quick response.

— William C., Louisville, KY
Worked with Reynolds to purchase 3 new garage doors & openers for my home. They were friendly, knowledgeable and competitive with their pricing. They listened to what I wanted and worked with me from beginning to end. The installers were terrific and everything works perfectly. It was one of the smoothest purchases for my new home and I couldn't be happier!

— Dan P., Louisville, KY
Called with a broken spring and they came out the same day to repair it. They offered the best price (I called 4 places) and an upgraded spring for that price. Technician was knowledgeable and friendly. Most importantly, he did not try to upsell me things I didn't need. Highly recommend!!

— Eric M., Louisville, KY
Customers can expect somebody who is very courteous and has a sense of humor so that, if you make a mistake they laugh along with you. They're very easy to work with and helpful. Customers would be very comfortable with them, because they're very helpful and easy to talk with.

— Susan P., Prospect, KY
We have a 10 year old garage door opener that made a loud noise this morning as the chain fell off of it. I called Reynolds Overhead Doors and they had a technician out in a matter of hours. He quickly diagnosed the problem, quoted me a fair and reasonable price, and then accomplished the repair immediately. He even changed a lightbulb for me on the 15 foot ceiling in the garage! This is the second time we've had this company work on our garage doors and I couldn't be happier with their top-notch service. Instead of telling me to replace the opener, they suggested that I repair the gear mechanism instead for a fraction of the price. Finally, a company that follows the Golden Rule: treat others the way that you want to be treated. Kudos!

— Casey R., LaGrange, KY
Usually I do all of the house maintenance/deal with service techs, but I had my wife handle this one because I had a busy work schedule. When she called & spoke to the customer representative, they asked her to describe the problem & knew exactly what the issue was. She quoted a price & included our 10% coupon, and scheduled a repair technician for a convenient time for my wife the following day. My wife was impressed with the technician when he arrived. He was punctual, very polite & professional, & went right to work. The repair took very little time & my wife paid cash. My wife could not say enough about how easy & professional the whole experience was, and the door is working perfectly now.

— Adam B., Louisville, KY
They were quick to respond with call backs and sent someone out for an estimate because I had some concerns about how the condition of the old set up. Agreed all I needed was new garage opener. The installer was on time and seemed efficient at the work. He greased up the rollers and explained how everything worked. I was very satisfied with the work. The opener is a great product, quiet operation and a good distance on the opener range.

— Ed R., Louisville, KY